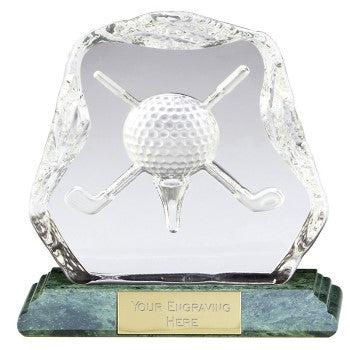 We can tell the weather is finally improving (even if it's only slightly) as we're picking up on golf trophy sales.
We've recently added a couple more
golf packs
to help cut down on the time you spend picking your golf day trophies and hopefully make the job easier.  Not only that but they represent excellent value for money offering a saving of over 15% on the normal RRP and also have engraving included!
Another popular product with some of our more fortunate customers is our Hole In One golf ball display case.  The case is made from glass and features a glass golf ball holder to show off the treasured golf ball.  An engraved plate sits on the base to record the details of the occasion. 
If you're planning a golf day or event, check out our range of trophies or get in touch either by email or on 0118 979 3944