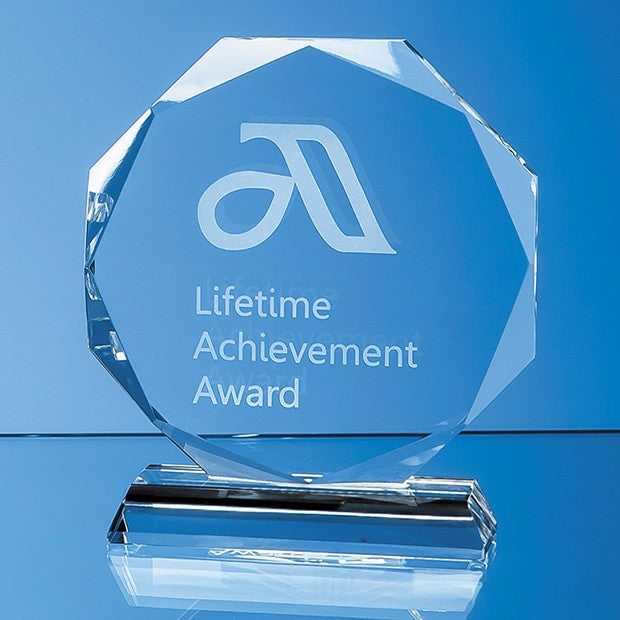 Our range of glass trophies and awards and crystal trophies and awards; all are perfect for any occasion, whether you are looking for corporate trophies and awards or something more specific; we will supply whatever glass and crystal trophies you require.
With the pristine, high class look of the glass, jade and acrylic awards to the edgier, more contemporary effect of the rock tablets, you will find our engraved glass trophies suitable for your presentation.
If you want something completely unique, then have a look through our creation range of glass awards. This features awards of all shapes and sizes, from spherical paperweights to globe trophies, perfect for a glass award for anyone.  You can have all of our glass awards engraved with most ideas including logos and other designs.
Glass and crystal awards don't have to cost a fortune.  Our budget range includes our Jade Crest award  with an engraving plate to keep costs down.  This range starts at just £6.99 including engraving.
Awards engraved directly onto the glass start at just £21.94 with our
Curved Jade award
Glass engraved awards are perfect for including company logos or other designs. 
To view our range click here or to discuss your requirements, do not hesitate to contact Graham on 0118 979 3944 or by email graham@trophiesandengraving.co.uk